Every learner should have a positive learning experience - that means you and the learners you will be working with - and we can share with you how to do just that.
Become a qualified tutor, assessor, internal or external quality assurer with us and inspire those new to your sector by passing on your experience and knowledge.

PD:Education is passionate about training, we believe you never stop learning and developing. By studying with us, you will have access to our highly experienced team who will support and guide you every step of the way.
Our tutors are not just tutors, they are all qualified and experienced right through to External Quality Assurer, the highest level in quality assurance. Our tutors have a combined 50 plus years of experience, so what better place to start your career!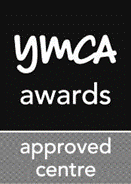 PD:Education is an accredited training provider of YMCA Awards who certify our qualifications. YMCA Awards is an internationally recognised awarding organisation regulated by Ofqual, and highly respected throughout the industry.
So why not be the next bright spark and further your career by becoming a tutor, assessor, internal quality assurer or external quality assurer. Click on your chosen discipline below to find out more.

Kickstart your career and your learner experience with us today!